Heating Service
Having a heating system in your home or place of business that operates efficiently and effective is very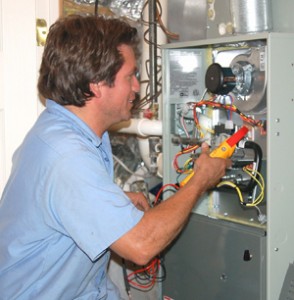 important. Without proper heating, you and your family would not be comfortable in those cold winter nights. If you have a place of business, your customers or employees would have to be subject to an environment that is less than comfortable, and this could affect your business.
Getting proper care for your heating system when you are experiencing difficulty with it is of the utmost importance. That is what we are here for.
At Aliso Air, we are in the business of providing top of the line heating service for our customers in order to meet any need they are experiencing. If you are in need of heating service, give us a call today, and our professional staff will be there to help you out. We provide our repair services at the best possible prices, and we also repair your heating system in a timely and efficient manner. It is our goal to always repair the heating system the first time so that we can leave you happy and comfortable. We take great pride in our customer service and we want you to know more about what we can do.
At Aliso Air, we employ only the most professionally trained and friendly technicians to provide our services. Our technicians have an average of 15 years of experience in the business and are all licensed through professional technical schools. On top of this, we also provide our technicians with continuous training in order to keep them up to date on the current techniques and products out there. This insures that all of our customers receive the very best service we can provide. Our technicians are available to you Monday through Friday from 7am-5pm, with on-call service technicians available to you after hours to meet your emergency needs. We will respond to your service request in a timely manner and insure that your repairs are made within an appropriate time-frame.
In addition to our professional and service-driven technicians, we also specialize in servicing all makes and brands of HVAC equipment. Also, we are fully ready to meet your service needs with a fleet of vans that stay completely stocked with a variety of heating system repair parts. And if we don't have the part you need, we know how to obtain the hard to find parts within 24-48 hours of your service call.
As you can see, Aliso Air, Inc. is fully equipped with the parts and staff you will need to meet your heating system service repair needs. So, the next time you find yourself in a bind with your heating system, don't hesitate to give us a call!
Our service area covers Irvine, Mission Viejo, Newport Beach, Orange County, Riverside County and North San Diego County.