Heater/Furnace Replacement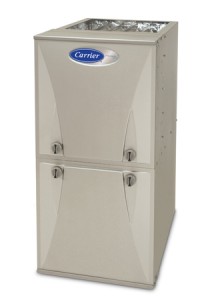 An important choice in deciding on a new heater or furnace system is selecting the very best installation contractor to perform the job.  That's because a bad installation on a good system is not going to perform satisfactorily. Aliso Air, Inc. not only offers a wide variety of systems for every budget, but we have an outstanding, experienced installation team. If you are in need of having a heater or furnace installed to your home, look no further than Aliso Air. We are here to meet your needs in a timely and efficient manner. Let us tell you why we are the best at what we do!
Informed Heater/Furnace Sales Crew
At Aliso Air, we hire the best staff and train them extensively. All of our staff has an average of 15 years of experience in the sales of heating and furnace equipment.
Our sales staff is fully trained on all of the latest heater and furnace equipment that is available on the market today, as well as the newest technology involved in the heating and furnace world. They do not put any sales pressure on you but instead attentively listen to your needs. Once they understand what you want, they will use their technical knowledge and experience to recommend the perfect system for you without making you feel pressured into buying something.
We take pride in providing you with the best experience in terms of service. That is why we are constantly training our sales and service teams and why we sell multiple lines of quality heaters and furnaces to meet your needs.
Experienced Installation Crew
In addition to our amazing sales staff, we also hire only the best installation technicians with an average of 10 years of experience in the business and who are licensed and trained through professional trade schools. In addition to their license and schooling, we also provide the most current training to our technicians in order to keep them up to date on all the latest equipment and diagnostic services. Our installation crew will handle the installation with ease and professionalism, giving you the comfort and confidence that your heater or furnace system is being installed the right way the first time.
Our ultimate goal at Aliso Air is to have extremely satisfied customers. We take a great amount of pride in our customer service and we want every customer to be happy with their decision; from the time of purchase through the end of the installation process. That is why we offer only the best products and deploy the most professional technicians to ensure the highest quality work through the entire job.
For the best heater/furnace systems and the best installations, choose Aliso Air, Inc. We service all of Orange County, including Mission Viejo, Irvine, Newport Beach and all points in between, as well as Riverside County and North San Diego County.
Click here for an estimate or call us at 949-544-1601 today!