Furnace & Heating Service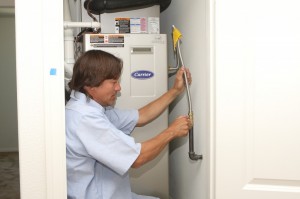 When it comes your furnace or heating service needs, Aliso Air has you covered.  We are a top-notch air conditioning and heating company and we are ready to serve you in any way we can.  We carry top of the line products that include all makes, models, and brands and we are sure to have the product or part you are looking for.  Your heater/furnace is one of the most important pieces of equipment in your home or place of business.  It should be taken care of and serviced by professional technicians who are trained in the most up-to-date techniques.  Needing to have your furnace repaired can be a frustrating inconvenience, not to mention a costly one.  However, Aliso Air is here to meet your needs by providing you with the best possible service to repair your heater or furnace at the best possible price available.
Professional Staff and Service
Our staff are all trained and experienced professionals. Our service technicians typically have an average of 15 years of experience working in the HVAC industry and are highly trained in their individual areas of expertise. On top of their initial training to become a licensed technician through a technical school or college, our technicians also receive current and up to date factory and company training and testing once they are employed with our company.  This is to ensure that they are kept up-to-date on the new equipment and diagnostic techniques. Our Service Department is available to you from 7am-5pm, Monday through Friday as well as after hours service by an on-call service technician.
Our service department services all makes and brands of equipment.  We feature a fleet of service vans that are fully stocked with furnace and heater repair parts.  We can also usually get hard to find parts within 24-48 hours of your service call.  We are fully equipped to meet all of your repair needs in a timely and efficient manner and are available to you any time you need us.
Please contact us with any heater or furnace service you may need and we will give your service call prompt attention.
We service all of Orange County, including Mission Viejo, Irvine, Newport Beach and all points in between, as well as Riverside County and North San Diego County.