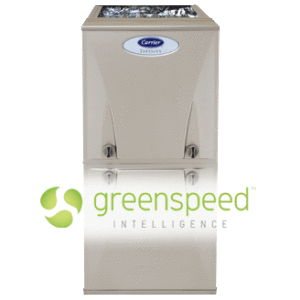 So you want to upgrade your heating unit? Once the decision is made, you will soon be able to enjoy new, better energy efficiency that the latest technology can provide. But before you take the plunge with a new HVAC purchase, our technicians at Aliso Air have a little advice for you. Our technicians know that there are certain aspects that must be considered before you install a new unit. You want to be sure that your home is ready for a new unit before you make the initial investment. Below are a few items to check before you have a new unit installed.
Air Leakage in Ductwork
If you already have a heating system in the home, you will most likely be upgrading to a similar system. This means if you have ductwork, you will be using ductwork to transfer the heat to each room in the home. The ductwork of the home needs to be checked to ensure that there are no leaks in the home. If you have air leaks, the heat the unit produces will be partially lost. This means your unit will be working harder to reach the set temperature than it should, which can result in repairs or a complete breakdown over time. Our technicians can check your ducting to ensure no repairs are needed or make any changes to seal the ductwork in your home.
Furnace Filter
The filter of your furnace is very important. The filter is part of the energy efficiency of your unit. When the filter starts to restrict the flow of the air to the rooms in the home, the unit must work harder to function. The filter needs to be installed in an area that is easy to reach and should be changed out on a regular basis. You need to be able to easily open and close the filter container and our technicians can help you find the best filter type to provide clean air in the home.
Accessible Heat Exchanger
For most HVAC providers, the heat exchanger is placed in an accessible area for the home owner as well as technician to be able to make any repairs or adjustments. The exchanger looks similar to a radiator found on a vehicle. The unit part has thin fins that are closely mounted that transfer the cool temperature to the passing air. The heat exchanger can easily become clogged and the air will be restricted from passing through. The energy efficiency of the unit is then compromised. The furnace must work harder and for longer to reach the temperature setting.
Whenever you are having a new unit installed, have the remaining components inspected thoroughly. You can have a completely new system installed as well, including ductwork and every component. At Aliso Air, we are ready to assist you with your every need. Contact our office today to find out every service we can offer for your home heating and cooling needs.