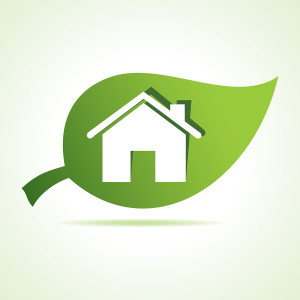 When winter ends and before summer starts is the best time to take care a number of things in and around your home. Let us look at the minimal tasks you have to do to maintain your home and get your HVAC ready for summer and enjoy a cool and comfortable summer.
Clean Your Gutters
The combination of leaves and a lot of other dirt will have settled comfortably in your gutters. Clear all that. Hose them down if needed. Look at the bottom of your downspouts. Remove stones and other granules that could be stuck there. Use a power washer to clean downspouts and gooseneck bends.
Trim Overgrowth
Walk around your home and look for branches that are touching your house or even peeking in. Use a simple saw or a sharp knife to trim these branches. Generally it is good idea to ensure branches are at least 5 feet away from your house. If they touch your house, branches could transfer moisture and allow small ants and rodents to come into your house. Don't give these critters a chance to come into your home.
Always use clean cutters and trimmers. After you have completed the trimming exercise, clean the blades before putting them back.
Check Your Compressor
If your HVAC or AC compressor is outside, it is time to give it a thorough inspection. As the first step, power-off the compressor. If possible remove the plug from the wall socket. If you cannot find a switch box near the compressor, locate the circuit breaker that controls power to the compressor and switch that off.
As a second step, remove the debris around the compressor. Trim grass, bushes, and weeds to at least 2 feet away. Ensure the area around the compressor is clean. Remove the outer cover of the compressor. If your compressor has multiple panels on the side, remove all of them and set them aside. Using a combination of brushes and air blowers, clean the inside.
Remember to be careful not to touch the fan. Now, clean the blades of the fan with a soft cloth and using a mild cleaning agent. Gently rotate the fan and see if it is making any noise. If so, lubricate the rotor carefully.
Take the outer cover and wash them thoroughly using mild water pressure. If needed, using a mild detergent, clean with a soft brush and wash away the grime. Let the fins dry, and then reassemble the unit.
This simple task will help you use the HVAC or AC through summer without any issues.
Flex your muscles and your DIY attitude this Spring. Go out and do these minimal cleaning tasks. Of course, of the compressor or any other HVAC items looks difficult, always call a professional service technician from Aliso Air. He will come with the knowledge, tools and parts needed for a thorough job.