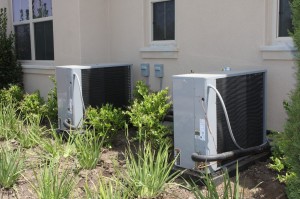 Once the summer season arrives, the heat in Southern California can be pretty unbearable. It is essential that home owners have a fully functioning air conditioning system so that you can stay cool once the hot temperatures arrive. Without the essential cool air, your home can be turned upside down with everyone irritable and uncomfortable. It is very important to keep your air conditioning system in top shape during the summer season so you do not see any interruptions of service. Below you will find simple ways to do that.
Regular maintenance
Regular maintenance by Aliso Air, Inc. is very important for the overall operation of your unit. A central system, or any other type of system needs to be serviced on a regular basis. A qualified and licensed technician from Aliso Air, Inc. can provide you with the maintenance service to keep your unit working in top shape. This type of service will include an overall inspection of the unit as well as repairing any issues. With regular maintenance, we will be able to find small issues and take care of them before a major problem occurs.
Cleaning and landscaping
Keeping your unit clean is also important for continual service. The landscaping around your unit must remain clear of the working parts so your unit does not suffer from a breakdown. By keeping the area clear, you can avoid this type of issue in the future. The unit also needs to be cleaned on a regular basis. Cleaning will remove any debris or dirt that may cause the system to shut down or have an issue.
AC Repair
If your unit does break down, you will need to remedy the issue as quickly as possible. Be sure to shut the unit down completely, call Aliso Air, Inc. and we'll send a repair technician to put the unit back in action. Overall, it is important to keep track of your air conditioning system. You want to have the unit serviced on a regular basis as well as cleaned and maintained. By doing so, you can be sure that the unit is ready to function once the temperatures rise during the summer months.  Aliso Air, Inc. is here to help. We service all of Orange County, including Mission Viejo, Irvine, Newport Beach and all points in between, as well as Riverside County and North San Diego County. Give us a call to schedule your maintenance check today.