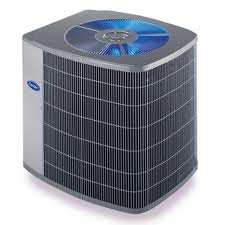 The air conditioning system is the life-blood of the home during the summer months. Once the temperatures begin to rise outside, the home must be kept cool so everyone inside is nice and comfortable. The condition of the home air conditioning system is most important and home owners must be sure to know the current condition of the unit before the summer months arrive. If you believe that you are in need of a new unit, then it is important to have the unit replaced with a modern, more efficient system.
However, you may be questioning the installation of a new system based on the cost. A new air conditioning unit is a big investment that you may not be ready for. Yet, you do not want to be stuck in the summer with no AC. There are several signs that you can look for to help you make the best decision. Check out a few signs below:
The Age of the Unit
One of the most common reasons for a unit to stop working is the age. When a unit is past its prime, the system can begin to see difficulties and eventually shut down for good. In today's market, newer models are 20% more efficient than the older units made a decade ago. Units need to have a SEER rating of at least 13 if not 15 or 16 to be efficient. With an older unit, you will not have this type of efficiency. With a new replacement system, you won't have to worry about a break-downs and you will be able to see lower energy use and utility bills. With an older unit, you will be on constant alert of issues.
Too Many Breakdowns
Perhaps your unit is breaking down time and time again. Not only are you tired of the heat but also the added cost of fixing whatever the new issues that appear. When a unit continues to cost money to operate, it is time to consider a new system.
Odd Noises
If you began to notice that your system is making more noise than normal, this can be a sign of problems with the unit. You may have an evaporator coil that is in need of replacing or another issue. This can of course be fixed, but if the noises continue after repairs, you may want to consider an entirely new unit.
Temperature Issues
Another big factor to consider is temperature. Perhaps your unit is not cooling as it has in the past. Maybe your unit is not able to handle the heat as it has in the past. Temperature control is important and if your unit begins to fail to cool the home or not keep track of assigned temperature, you may be in need of a new unit. It is important to monitor the home for hot spots, especially when you have an older unit. If you find that some areas in the home are warmer than others, you have an issue that needs to be inspected.
Overall, it is important to look at a number of factors when deciding if you need a new air conditioning system. After evaluating the home, speak with a technician or air conditioning specialist to determine what type of unit will work best for your home. You will find you have several options in today's market and you can also determine the price of a new unit. This will help you to determine if you can afford a new system now or if you need a few months to save for a new unit. Alternatively, there may also be financing options available if you qualify.
About AlisoAir
Aliso Air has been serving the heating and air conditioning needs of homeowners and general contractors throughout Orange and Riverside Counties for more than 28 years. Our experience has enabled us to excel in installation, service, and mechanical design, supplying the marketplace with quality products at competitive prices. We are proud of the reputation and success of Aliso Air and we feel strongly that our accomplishments are achieved through our commitment to quality craftsmanship and incomparable service.
Please call 949-544-1601 today for all your air conditioning and heating needs in Orange, Riverside and North San Diego Counties including Rancho Santa Margarita, Mission Viejo, Irvine, Newport Beach and all points in between.